A place that can be adapted for customised events
Visit Medytec,  the unique space dedicated to the Grenoble Alpes healthcare industry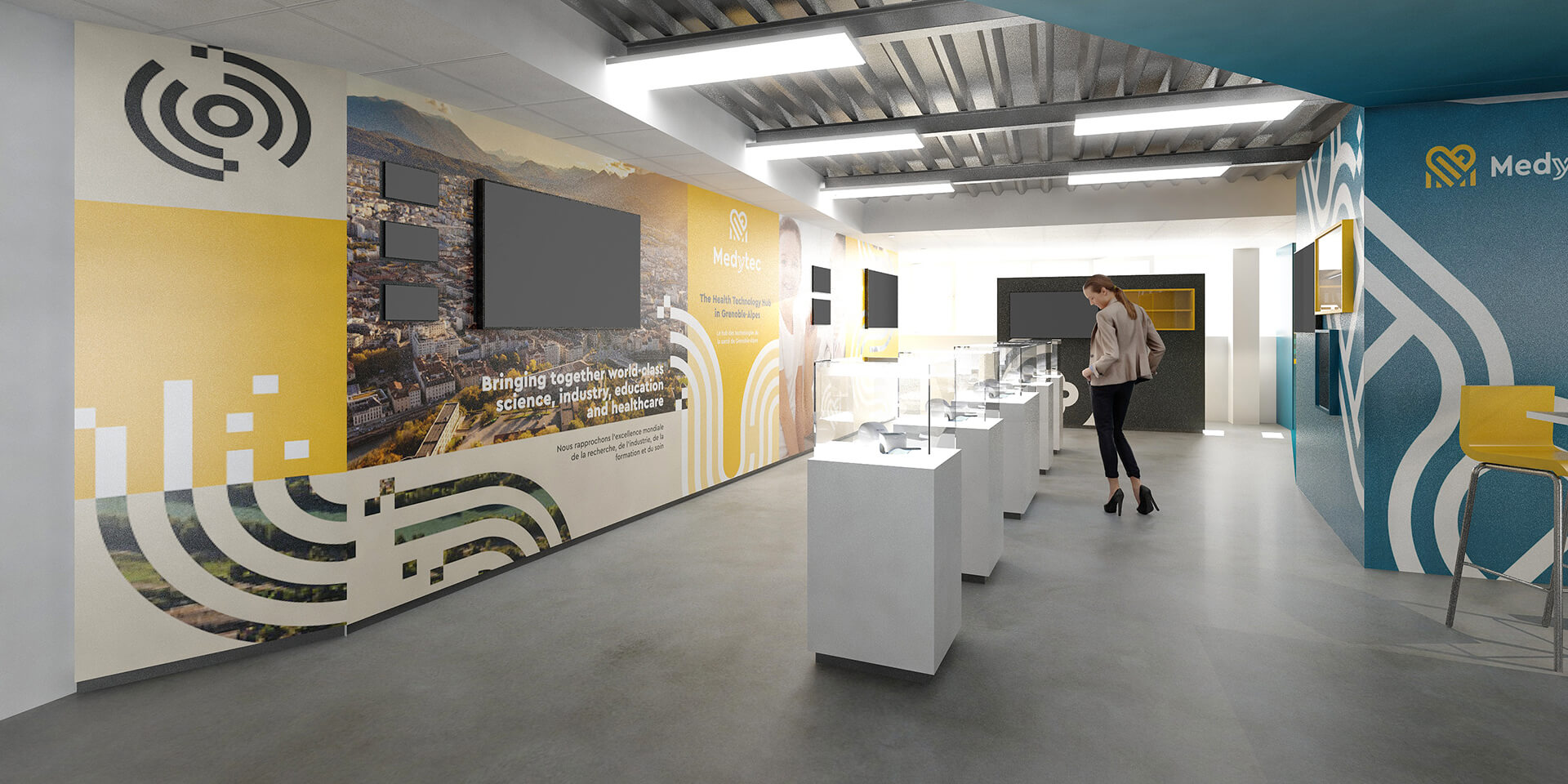 A showroom with display cases and touchscreens for visitors to discover the history of the region healthtech industry at their own pace.
A conference area dedicated to presentations (training courses, seminars...)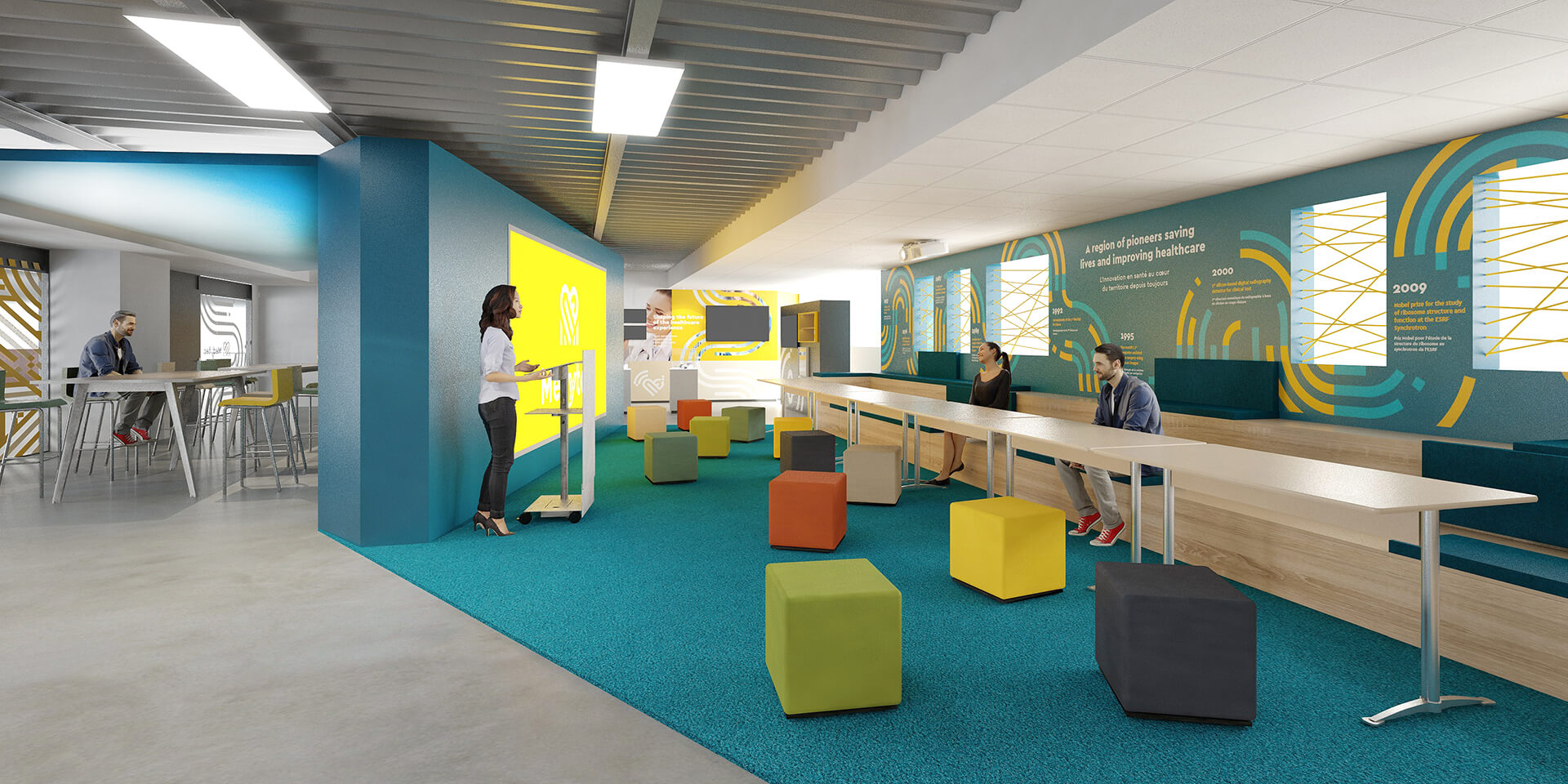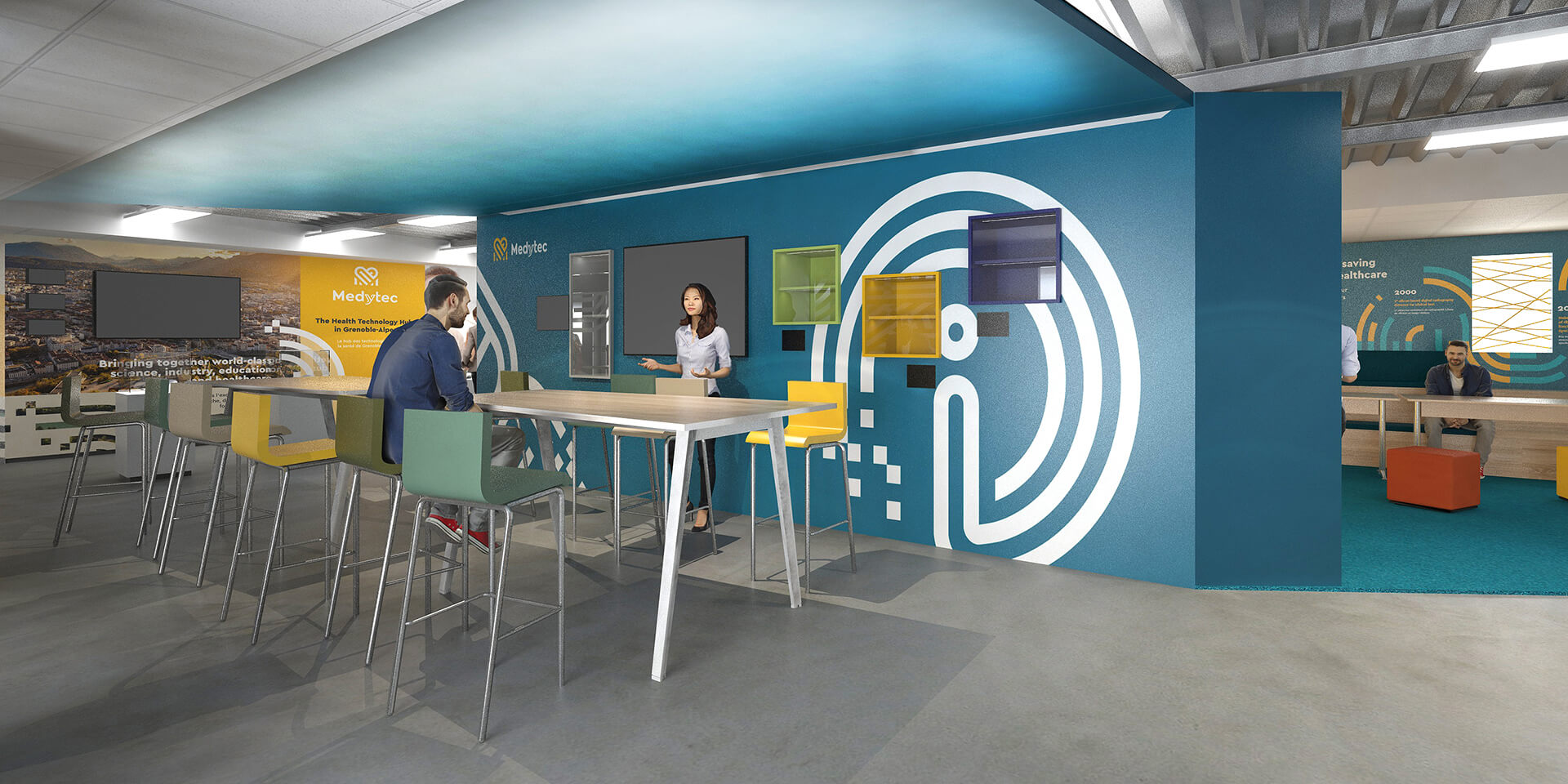 A demonstration area to familiarise yourself with the innovative products of companies in the region. 
A meeting box and meeting room to discuss your projects with complete confidentiality.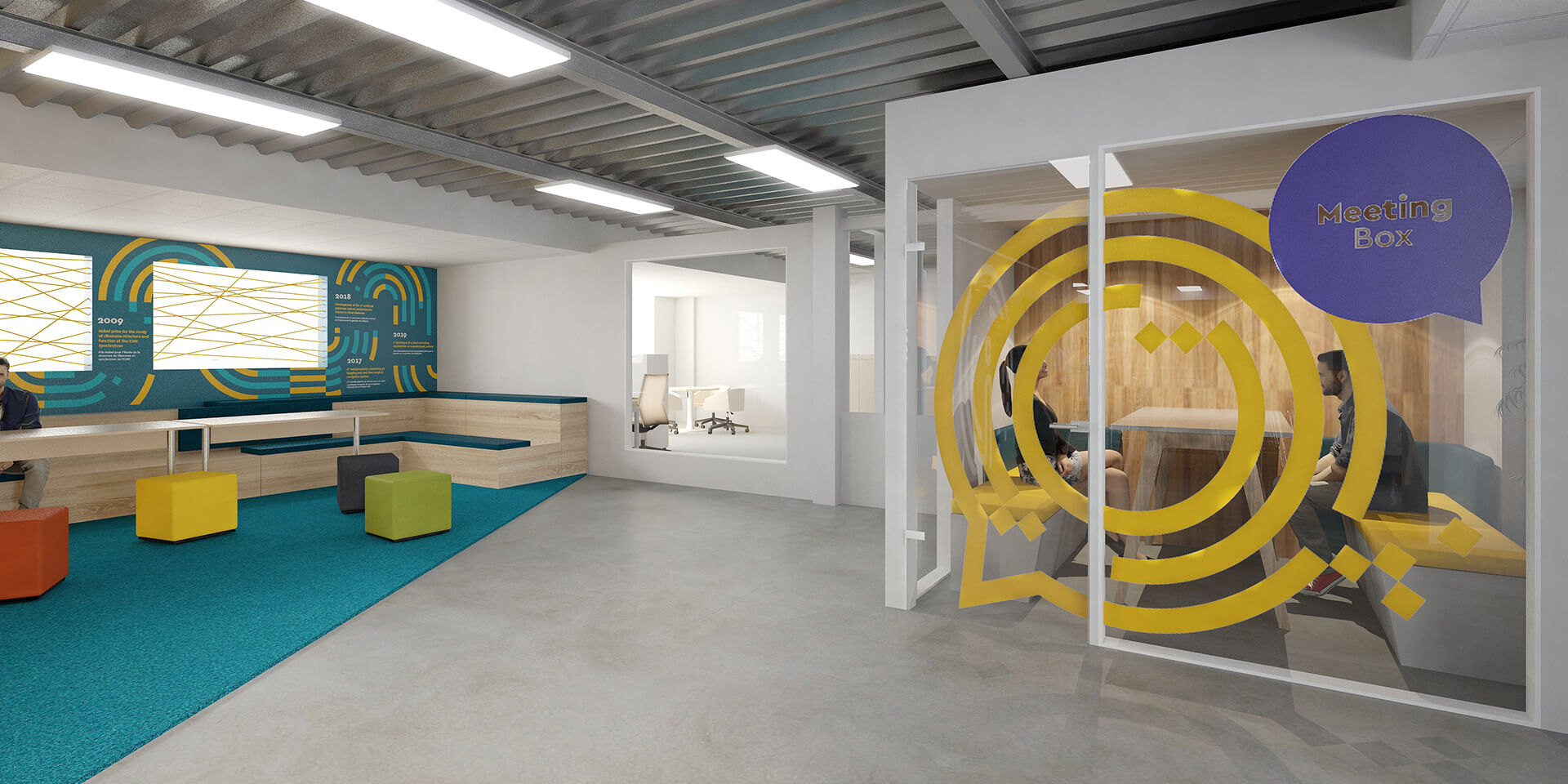 I will make a success of my event with Medytec